Shop popular Asian Fashion and Beauty products from Stylevana:
In this recent era, there are a lot of online shopping sites that will help you to buy different kinds of products at your doorsteps at an affordable price. If you like to purchase fashion and beauty products you can choose for Stylevana where you can discover Asian fashion and beauty products at reduced cost and exciting offers. The mission of the company is to offer quality products to the customer from a wide range of unique products that will represent your fashion. The company is located in Kwai Chung, Hong Kong from where these products are exported to around the world.
Isntree - Green Tea Fresh Tonner:
This product will help you to treat different skin concerns such as dryness, hydration, dullness, radiance, irritation and calming. You can use this product gently on your face after washing, taking a moderate amount of the toner on a cotton pad or ball. Wipe the cotton ball then tap your skin slightly and till the toner is absorbed by your skin.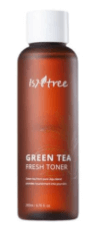 COSRX - Acne Pimple Master Patch:
This product is one of the best solutions to get rid of spots and acne. It is suitable for skin types like the combination, dry, normal, oily, sensitive skin. You have to choose the size of the patch based on the size on the affected area then tear patch from the film that is for protecting it and apply it on the problem spot. Before applying it and makes sure that the skin is clean it is not advised to apply any kind of essence or lotion beforehand. The extract will be absorbed and the patch will become white and swell so if it happens to change the patch with a newer one.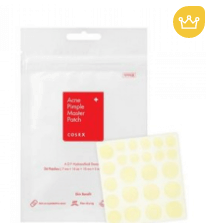 Innisfree- No Sebum Mineral Powder:
This product is the powder and pact and is in the powder texture that gives you a matte finish and it is suitable for skin concerns such as oil control for pores. The direction for using this product is to use it at the final stage of skincare. You can apply on the puff by gently tapping on both the sides and particularly on the oil-prone areas. You can gently use it at the last stage of your makeup routine or at any time when you feel your skin oily.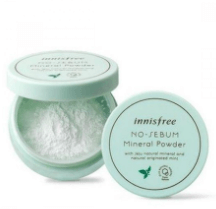 Heimish – All Clean Balm:
This product is a cleaning balm that is used for skin concerns such as acne, blackheads, oil control, and pores. It is suitable for any skin types like combination, dry, normal, oily and sensitive skin. You can use it gently by taking 3 to 4 scoops to use dry hands to apply over your face from your foreheads, cheeks and chin and use your fingers to massage it circularly. Now wet your face and rub the cleanser to remove out the dirt.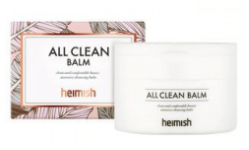 Bottom Lines:
Thus these are some of the products that are provided to the buyers via online that will show up greater results after using it. If you are interested in getting these products you can place an order online and purchase the product in a cost-effective way.