Sleep better with Pillow Guy Luxury Home Collection!
Pillow guy started with one goal, to design and create luxury bedding. They create luxury bedding for you and deliver it to your doorstep in an affordable manner with a good sense of package. Their bedding bundles not only offer the highest quality pillows, sheets, duvets and covers, but they are also tailor-made for any sleep style or preference. They are selling some of the highest users rated pillows on the market and earning a reputation as the pillow guy. The founder and CEO Isaac scarf started to see just how overwhelming it was to find the quality luxury bedding. He created this site to make it more comfortable and convenient for everyone to shop for bedding bundles. With pillows they have the goose down and the other is the down alternative.
Goose Down Pillow:
Down is soft under plumage that geese, ducks, and other waterfowl have to keep- them warm and dry. The pillow guys use only the finest white goose down and not the grey down. And they never use the duck down as it tends to smell and the clusters are not as full as goose down. These make you comfy and cosy and they guarantee you will love it. You can try these for 30 days and there is no shipping fee. Also, they are very proud that they use only 100% certified RDS down in all of their down products. For your pillows, pillow guy uses a 650 fill power for the down pillow so you can sleep confidently knowing that you are getting the best. They also use only the finest 100% cotton for all their cotton products. This pillow has satin navy piping.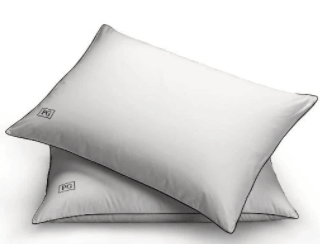 Down Alternative Pillow:
It took many hours of R&D to come up with the perfect down-like fill to use for your pillows. They want to give a full feel to the customers and not the cheap feeling. They use only the finest 100% cotton for all their cotton products. This pillow also has long-staple cotton and they use single-ply yarn because it produces the finest, strongest threads. It has a white satin piping and a hidden zipper.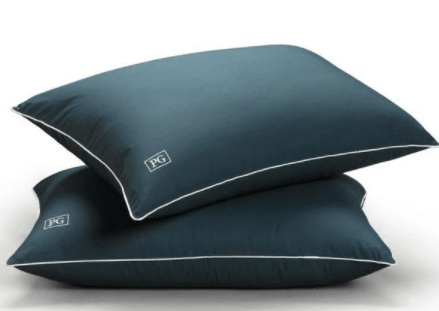 Pillow Guy Sheets:
With sheets, they have the classic cool and crisp and the luxe soft band smooth. The cool and the crisp bundle include one flat sheet, one fitted sheet and two pillowcases. The cool and crisp fitted sheet fits the mattresses up to a 16-inch pocket. They have both the long side and short side tags. While the only difference in luxe soft band smooth is this bundle includes one flat sheet, one fitted sheet, and 4 pillowcases.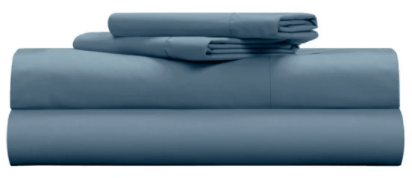 They also have other products like towels, pillowcases, comforters, duvet sets, and blankets.
Bottom Line:
So you have just seen the overview of pillow guys and their products like pillows and sheets. Still, you can find products like pillow covers, towels blankets and comforters when you visit their website. Their main goal is to create luxury bedding bundles for you. Make sure you visit their website to get more information about their products and their price and enjoy all the offers available.